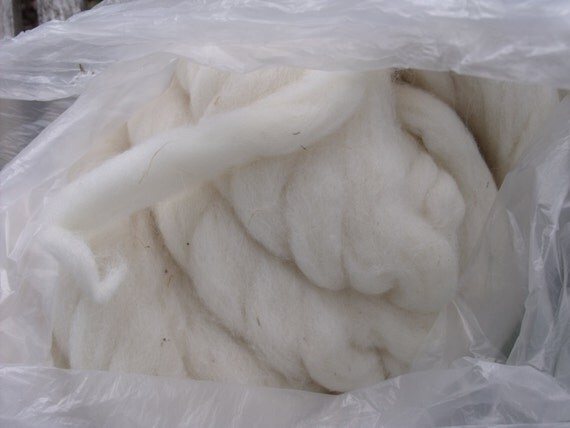 We sell our lovely fiber from our sheep and llamas right now at
our Etsy Shop
.  Head on over to our
shop here
!
  We have Santa Cruz Island fleeces for sale (photo of Dutchess's fleece below), and Navajo-Churro and llama pin drafted roving for sale - this roving practically spins itself!  This is in the Wool and Fiber section of our shop. 
The 2016 clip is in, and I have listed several Santa Cruz Island sheep fleeces for sale at our Etsy Shop - link above.  After I evaluate, weigh, measure, and price them, there will likely be a couple/few Navajo-Churro fleeces too.  Keep watching.
Interested
 in our sheep?   We have a white Navajo-Churro ram, Roberto, for sale.  I will post photos of him here and on the Livestock Conservancy classifieds soon.  Keep watching and check him out, he is beautiful!  If interested, contact us at
lynn@blueoakcanyonranch.com
.
We are sold out of Santa Cruz Island ewes and ewe-lambs for this year, but have some really nice ram-lambs, nearly yearlings, ready to go soon to your flock.  I'll get some photos soon.  Also, we have an adult Santa Cruz Island ram, a proven sire, about 4 years old, for sale.  If interested in any rams, contact us at
lynn@blueoakcanyonranch.com
.