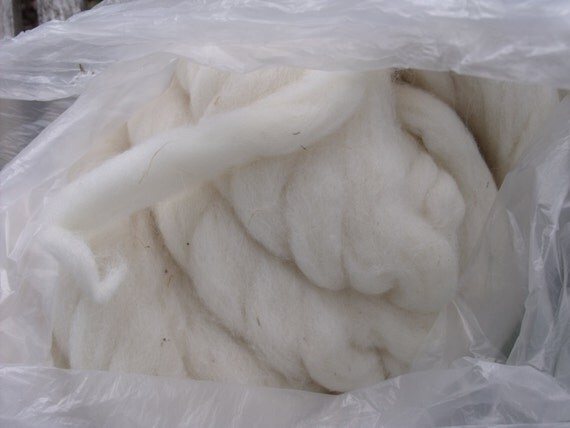 We do sell Santa Cruz Island fleeces, although we are sold out at this time (2020).  Watch this site for fleeces in 2021!  We do sometimes sell processed fiber and yarn, and I am in the process of accumulating inventory, so check back with this site from time to time.  As of July 2020, wool is at the mill to be made into roving.  When it arrives I'll announce it here and I'll let you know on Instagram, too.
Please see below for fiber products we are offering.  And check back once in a while, as we do add new products now and then.
Speaking of "new products" - This year (2020), because of the Covid-19 virus, regrettably, the Central Coast Weavers Guild has had to cancel the annual Show and Sale, usually offered the first full weekend in November.  And yet, I have all these owls and foxes I had been knitting for the occasion and for local craft fairs (also canceled, oh well)... So, I am offering them for sale here.  It's not ideal - it's much better to be able to closely examine the articles, feel how soft they are, see how cute, see how each one seems to have its own personality.  Nevertheless, I am listing them below with a photo of each.  Each owl and fox has a little card with its identification number, the fiber content, the size of the piece, and its price (all foxes are $30, owl prices depend mainly on size).  By the way, the price of each includes shipping, all transactions will be via email and PayPal and your purchase will be shipped to you.  
All fibers, even the stuffing (clean, carded wool), are ranch grown and natural colors or dyed with natural dye (also identified on the card).  All yarns are handspun (by me!) and each article is hand knitted (also by me!).  All articles are Fibershed certified, which means all materials are natural (no plastic, in other words) and are locally sourced.  In order to be certified, the owls can't have plastic or glass "safety eyes," so I made the eyes out of prunings of local pine and juniper branches - a rustic wooden button, in other words.  An active and enterprising child probably could remove the eyes if they tried hard, so these are not recommended for very young children.  The eyes and noses of the foxes are embroidered on.  Each owl and fox is hand made, and is individual and rustic.  Each fox is knitted out of (handspun, did I mention that?) llama or (Fox 6) llama/Angora rabbit blend.  Owls are made from llama, wool, or blend, all ranch grown from our own animals. 
If you see one you like, email (lynn@blueoakcanyonranch.com) me with your choice and I will invoice you via PayPal (you won't need an account, can use a credit card with PayPal) and I will take it off this webpage as soon as I can get to it. Also, email me if you have questions or can't read the card.  We'll see how this goes - I've never lived through a pandemic like this one before, have you?  All articles that do not sell will show up at the next CCW Show and Sale, or at a local craft fair, or maybe in my much-neglected Etsy shop.  
The cards are a little hard to read, so I've put the price of each next to its photo.  Each fox is $30.00.  All prices include shipping.  Feel free to email me (lynn@blueoakcanyonranch.com) with questions, or when you see an owl or a fox you wish to purchase.
Thank you!  Keep safe and healthy!
  OWL 6  $32.00
 OWL 7  $30.00
 OWL 8  $30.00 SOLD
   OWL 9  $30.00 SOLD
 OWL 12  $28.00 SOLD
 Group photo with three of the larger owls.
 From time to time we sell Santa Cruz Island sheep.  If interested in breeding stock or wethers, contact us at
lynn@blueoakcanyonranch.com
.
If you have any questions about the products listed for sale below, feel free to email me.  Let me know, also, if you are participating in the Livestock Conservancy's Shave 'Em to Save 'Em program - both our sheep breeds are listed - and need a sticker with your purchase.
We are sold out of Santa Cruz Island handspun yarn at the present time.  We hope to have more soon, check back from time to time. I market this yarn under the label. "Ovis Rustica," and rustic it is:  handspun, 2 ply, slightly to somewhat irregular, and grown, sheared, processed, with love.  This handspun product doesn't leave the ranch until it is shipped to you, and is from our own sheep, and processed here on the ranch.  As with the roving, the yarn is ranch grown and humanely sheared, and your purchase helps us preserve this wonderful breed of sheep! 
Millspun Santa Cruz Island yarn is temporarily sold out … More will be up on this website soon!  
White, rustic, beautifully soft.  My hastily knitted swatch below shows a little of what might be done with the millspun, this one is on US number 8 needles, 10 stitches, 12 rows.  It is thick-and-thin, 2 ply, thickness and twist vary, hopefully the photos below show that.  It is very wonderful texture-y yarn, rustic indeed, averaging 6 to 8 wpi.  As always, if you have questions, feel free to email me, and if you are participating in SE2SE, let me know if you need a sticker.