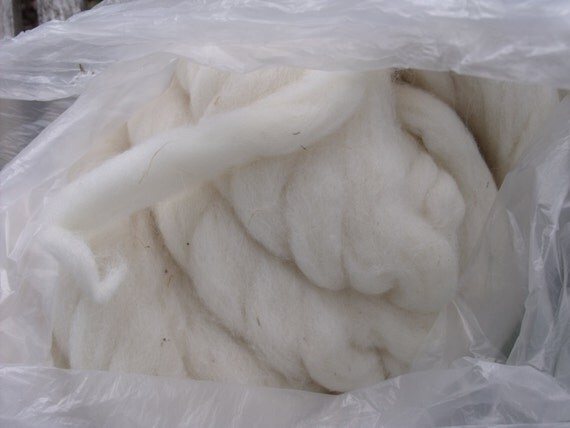 We do sell Santa Cruz Island fleeces, although we are sold out at this time (2020).  Watch this site for fleeces in 2021!  We do sometimes sell processed fiber and yarn, and I am in the process of accumulating inventory, so check back with this site from time to time.  As of July 2020, wool is at the mill to be made into roving.  When it arrives I'll announce it here and I'll let you know on Instagram, too.
Please see below for fiber products we are offering.  And check back once in a while, as we do add new products now and then.
 From time to time we sell Santa Cruz Island sheep.  If interested in breeding stock or wethers, contact us at
lynn@blueoakcanyonranch.com
.
If you have any questions about the products listed for sale below, feel free to email me.  Let me know, also, if you are participating in the Livestock Conservancy's Shave 'Em to Save 'Em program - both our sheep breeds are listed - and need a sticker with your purchase.
We are sold out of Santa Cruz Island handspun yarn at the present time.  We hope to have more soon, check back from time to time. I market this yarn under the label. "Ovis Rustica," and rustic it is:  handspun, 2 ply, slightly to somewhat irregular, and grown, sheared, processed, with love.  This handspun product doesn't leave the ranch until it is shipped to you, and is from our own sheep, and processed here on the ranch.  As with the roving, the yarn is ranch grown and humanely sheared, and your purchase helps us preserve this wonderful breed of sheep! 
Millspun Santa Cruz Island yarn is temporarily sold out … More will be up on this website soon!  
White, rustic, beautifully soft.  My hastily knitted swatch below shows a little of what might be done with the millspun, this one is on US number 8 needles, 10 stitches, 12 rows.  It is thick-and-thin, 2 ply, thickness and twist vary, hopefully the photos below show that.  It is very wonderful texture-y yarn, rustic indeed, averaging 6 to 8 wpi.  As always, if you have questions, feel free to email me, and if you are participating in SE2SE, let me know if you need a sticker.